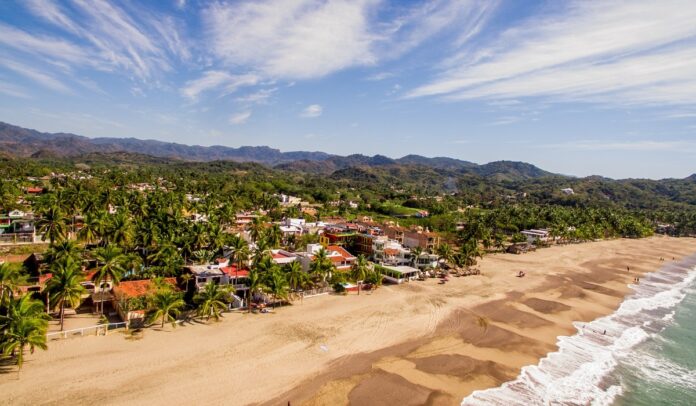 National tourism gave a new boom to the Riviera Nayarit, travelers from nearby entities drove the first quarter of the year.
In the first quarter of the year, Riviera Nayarit registered an increase in national tourism, particularly from visitors from Aguascalientes, Guanajuato, and San Luis Potosí.
Those entities that are the secondary markets of Riviera Nayarit concentrated just over 50 thousand visitors in the destination.
In the case of Jalisco and Nuevo León, its main national markets, they had a growth of 127% and 83%, respectively, which represents an influx of 68 thousand tourists.
Visitors from other cities also contributed to the recovery of Riviera Nayarit, those from Guadalajara increased 93%, from Mexico City by 34%, and from Monterrey by 80%, which generated 72 thousand visitors.
Travelers from these cities and states arrived in Riviera Nayarit by car, 57%, responding to the call for road trips; 23% followed by plane and 19% by bus.
Travelers spent an average of four nights and three people were registered per visit.
During the first quarter of the year, the number of rooms in the destination was increased, there were 13 thousand 359, 3.1% more than in the same period of 2020 when there were 12 thousand 900 rooms.
The opening of new hotels was what generated this increase in rooms, one of them was One & Only Mandarina. In the following months they await Secrets Bahía Mita Surf & Spa Resort, Dreams Bahía Mita Surf & Spa Resort, and Auberge Resorts Collection.
"The growth of the national market shows that the actions carried out in 2020 to offer attractive and safe spaces and experiences for all visitors, today are materialized in these important indicators of growth and recovery," said Richard Zarkin, public relations manager for the OVC Riviera Nayarit.
Source: The Nayarit Post