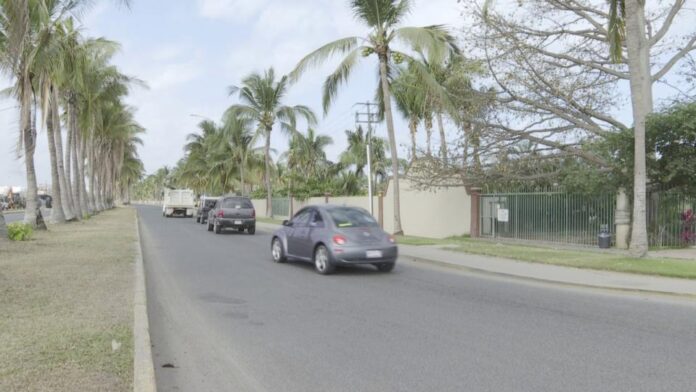 Boulevares Nuevo Vallarta and Tepic, in the Riviera Nayarit, are dangerous, according to their inhabitants, since they do not have adequate pedestrian areas, speed bumps, or bicycle lanes, which is why their inhabitants consider them unsafe and dangerous for citizens and tourists in general.
It is no secret to anyone that Nuevo Vallarta is one of the most important tourist centers, with the most important tourist and population growth in the state of Nayarit, which contributes more income to the state and municipality; its daily movement also comes from neighbors, workers, businesses, hotels and restaurants. 
This implies traffic all day on both boulevards, this is undoubtedly problematic for those who have to join these avenues, where unfortunately, as in the case of Mexico Avenue, from Jarretaderas, or from the Valle del Mar subdivision, it is difficult integrate, because some motorists speed.
Those who made this report to Tu Denuncia CPS, point out that sometimes motorists who have the need to join these two busy avenues have to wait a long time, especially in the mornings and afternoons, which are peak hours. , there is nothing to reduce the hurried pace of vehicles, which go between 60 70 kilometers per hour.
If it is difficult for motorists to integrate into these avenues, imagine what happens to a pedestrian who wants to cross them, or to a cyclist who wants to circulate through them is difficult and dangerous, the risk of being run over is a latent reality.
Nuevo Vallarta, which is part of the Riviera Nayarit, is very proud to say that it is one of the best residential tourist subdivisions, most important, not only in our country, but in the world, unfortunately, its road infrastructure is already old and outdated.
Source: tribunadelabahia.com.mx