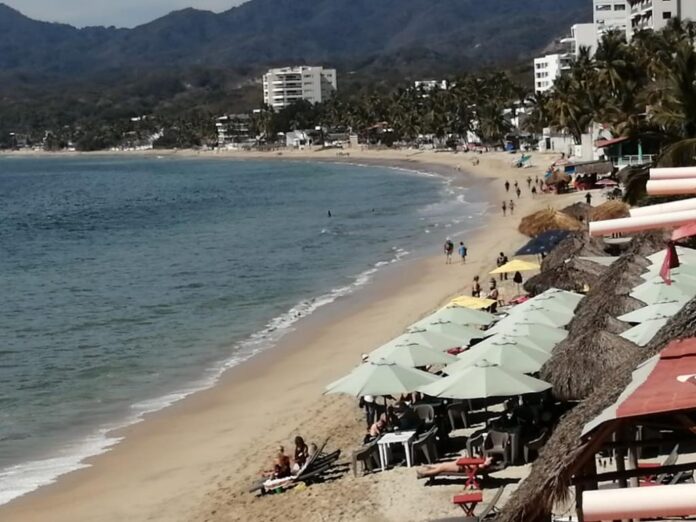 The access to the sea in the municipality of Bahía de Banderas is a topic that gives much to talk about, especially those that are located among the large developments of the Riviera Nayarit, where the developers eliminate them to prevent the passage of anyone who is not a guest of their facilities. 
Many of these accesses are not under the concession of the Bahía de Banderas government, therefore any type of invasion or privatization by individuals is outside its jurisdiction, but they can notify the authorities about any irregularity.  
The director of Territorial Planning, Urban Development and Environment of the municipality of Bahía de Banderas Nayarit, points out in this regard from the beginning of this municipal administration, it was one of the most felt issues during the elaboration of the Municipal Urban Development Plan.
He said that at the national level there is an invasion of the rights of others to be able to access public places and that they are of a federal nature, such as the beaches in the federal maritime-terrestrial zones.
In the case of the city council, it indicates that they focused on a strategy that will focus on being able to protect them, but unfortunately the municipality did not have a single square meter of federal maritime land zone concession to guarantee free access to the beaches.
In this sense, he said, they took on the task of starting a project that was crystallized since to date they have the federal concession for access to the beaches in Bucerías, Sayulita, San Francisco, Lo de Marcos, of which 32 They have already been handed over to the municipality and 24 more accesses are in the process so that by the end of the administration they expect to have almost sixty concessions at destination granted to the city council.  
It is necessary that in places where access to the beach is already defined, it is documented, and the best way to have it is for the concession of the federal zone to be granted by the city council in perpetuity and to make sure that no one will ever ask for that concession.
Source: tribunadelabahia.com.mx