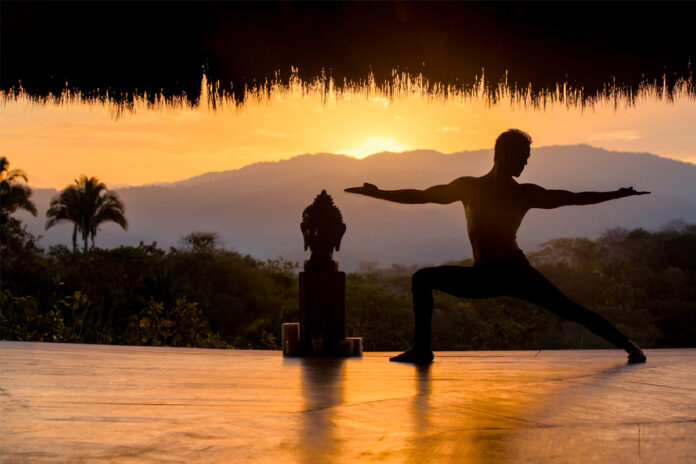 From a yoga retreat to an exclusive spa, Riviera Nayarit has the most suitable options for a first trip after so much time at home.
There are many of us who are eager to travel again, however, after so much time at home, when it is convenient to do so, it is best to find a place that allows us to pamper ourselves, truly rest, and be at peace, without riots or races.
That place or those places are in Riviera Nayarit, a luxury destination that has what we need to get in touch with nature and recharge energy.
As a sample, we recommend five wellness centers where you can have very relaxing experiences, surrounded by incredible landscapes and with the option of doing different activities.
5 reasons to consider Riviera Nayarit on your next trip
For yoga fans, Riviera Nayarit has Haramara Retreat, considered among the 10 best places to retreat to practice this discipline, according to the American magazine, Yoga Journal.
This sanctuary of peace and relaxation offers its visitor's yoga and meditation workshops throughout the year on a natural stone platform overlooking the Pacific Ocean. In turn, guests can participate in private or group sessions in two pavilions with a 360-degree panoramic view, surrounded by lush mountains and with the relaxing sway of the ocean waves.
Jade Sea in Riviera Nayarit
It is one of the most popular wellness retreat centers among health-conscious travelers.
Located in the town of Chacala, north of Nuevo Vallarta, it offers a wide variety of services ranging from retreats inspired by ancient Mexican traditions, to meditation sessions and workshops.
Surrounded by lush jungle and a pristine sandy beach, it offers BodyMantra, an interactive practice that helps participants develop and strengthen confidence and self-awareness.
One & Only Mandarina
This luxurious hotel in Riviera Nayarit offers in Aura Spa Deck, a collection of outdoor treatment rooms harmoniously designed to interact with the majestic natural landscapes, finding the ideal place of privacy and serenity in the middle of the lush tropical jungle.
Visitors can enjoy a wide range of pranayama (breathwork) practices to see patterns and manipulate things in their favor, finding spaces of silence between the moment when information is revealed and enjoying a unique meditative state.
Likewise, guests will be able to enjoy "Wine and your stars", an unmissable experience that combines astrology and psychology to provide a session full of revelations where visitors, from the comfort of their villa, will discover their north star, the momentum to guide your destiny.
Grand Velas Riviera Nayarit, the luxury of Riviera Nayarit
One of the best hotels in the destination could not have an equally good spa, from which it offers treatments and experiences dedicated to health, beauty, and well-being. Considered the best-equipped spa in Riviera Nayarit, this sanctuary has exclusive rituals that combine ancient techniques such as Huichol and Mayan in sessions that recover the internal and external beauty of the visitors.
A must-see at SE Spa is the Water Ceremony, an exclusive experience designed to renew the feeling of well-being.
The place is certified Wellness for Cancer, one of the most important organizations that train wellness centers around the world to provide personalized services to visitors who have been touched by this disease.
The St. Regis Punta Mita
Considered one of the most emblematic resorts in Riviera Nayarit, The St. Regis Punta Mita offers Remède Spa, one of the best spaces dedicated to relaxation and revitalization of the body of its visitors.
In addition to enjoying world-renowned amenities and facilities, guests will find a perfect space to relax and enjoy personalized treatments that are tailored to their needs, integrating natural and fresh ingredients for a better sensory experience.
Renowned for its hospitality and its natural and cultural appeal, Riviera Nayarit is an ideal destination to return to travel when it is the best time to do so.
Source: robbreport.mx