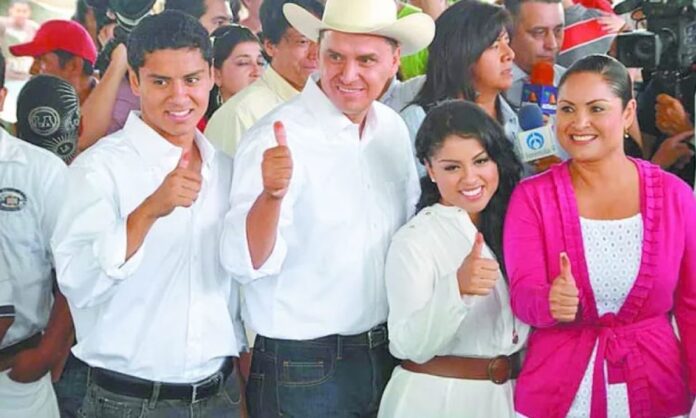 The FGR assures that Roberto Sandoval has links with organized crime, which is why he also requested a red card from Interpol.
A judge issued a new arrest warrant against the former governor of Nayarit, Roberto Sandoval Castañeda, a fugitive from justice and accused of corruption charges, and against his daughter, the Attorney General's Office (FGR) reported on Monday.
According to a statement from the Public Ministry, a Nayarit control judge issued the arrest warrant and requested an Interpol red card against these people "for the possible commission of the crime of operations with resources of illicit origin."
The arrest warrant is also against Lidy "S", identified by the local press as Lidy Alejandra Sandoval Lópe z, daughter of the politician.
"The judge considered that the material crime of the request for the arrest warrant is of special relevance and social impact, given the excessive amount of operations reported to the economic detriment of the public finances of Nayarit," the bulletin detailed.
The Prosecutor's Office assured that there is evidence of Sandoval's connection "with various people who have been arrested in a foreign country for crimes related to organized crime."
He also said that the judge who issued the order considered that the former governor and his daughter "probably have a high economic capacity and have links with an organized criminal group."
It is not the first arrest warrant against Sandoval, because in November of last year a control judge ordered his capture after the Nayarit Prosecutor's Office denounced him for embezzlement of public funds and improper exercise of functions.
According to the state Public Ministry, Sandoval, who ruled Nayarit between 2011 and 2017 with the Institutional Revolutionary Party (PRI), is a "fugitive from justice" and is no longer in Nayarit.
Sandoval is accused of embezzlement in the Investment and Reinvestment Fund for the Creation and Support of Social Enterprises of the State of Nayarit.
According to the State Attorney's Office, the former governor could be given up to 20 years in prison, disqualification from public office, and a penalty for repairing the damage of about 20 million pesos (one million dollars).
On February 28 of last year, the then United States Secretary of State, Mike Pompeo, accused Roberto Sandoval of receiving bribes from organized crime.
Pompeo said that the Treasury Department has already frozen the accounts of former Governor Sandoval, because they have proof that he received money from the Jalisco Nueva Generación Cartel.
Another official from the state of Nayarit who has already been convicted and is imprisoned in the United States is Édgar Veytia, who was Nayarit's attorney general during the Roberto Sandoval administration.
Source: forbes.com.mx, infobae.com