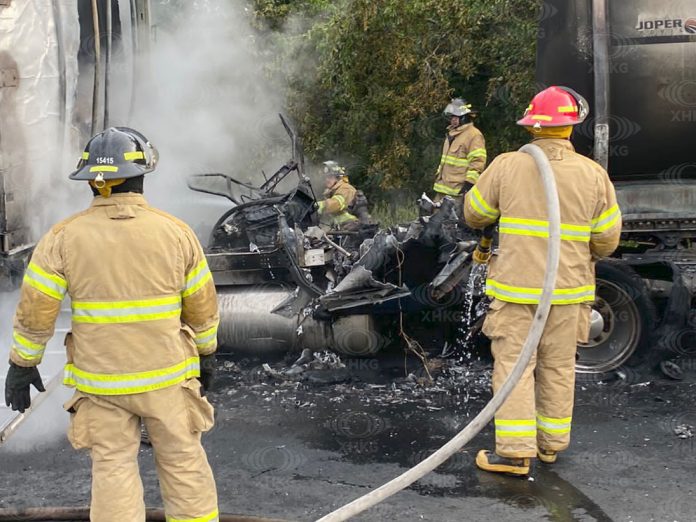 On the morning of this Friday, a strong accident was registered on the Tepic – Mazatlán highway, which left a deceased person and four damaged vehicles, one of them burned.
The events occurred when a pipe loaded with diesel ran out of brakes near El Trapichillo, where it hit a Trailer of the Pepsico Group loaded with water and soda and later projected it against another that was parked
The pipe continued its trajectory for approximately 200 meters and shortly before reaching the toll booth, it collided with another trailer.
Elements of the National Guard that take care of the booth approached the place quickly and saw how a woman with a child under 8 months of age, got off the pipe that was on fire, however, the driver could not get out and was burned inside the truck
Elements of State Firefighters arrived at the scene to quell the fire, while highway personnel flagged down and closed the circulation
Expert Services and the SEMEFO collected evidence and raised the remains of the body of the now-deceased
National Guard Roads Division took charge of the accident to carry out the corresponding procedures
So far the identities of the occupants of the pipe are unknown.
Source: xhkg.tv