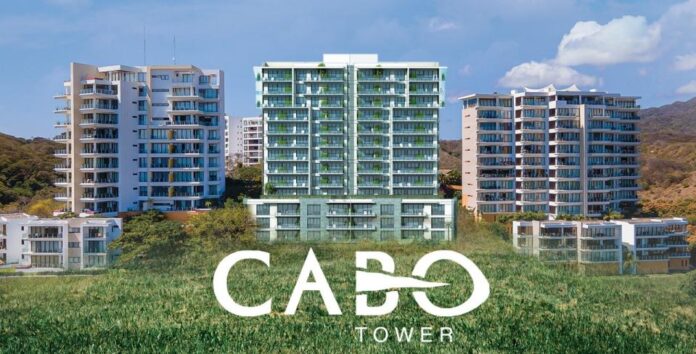 With an investment of almost 80 million dollars, Grupo Alamar is developing a new tourism project: the Cabo Tower, which will have 52 units and is expected to be completed in early 2023.
Therefore, the start of the work has already begun with the cutting of the ribbon, where members of this group, partners, and future clients gathered.
In this sense, Héctor Castro, director of Grupo Real del Mar tourism division of Tierra y Armonía, highlighted that they are very happy about this new project, in which they have been working for a long time and the units will have the best designs.
"There are 52 units that have a terrace, a very spacious kitchen with air conditioners, a solid concrete structure that makes it a very cool tower and has access to all the common areas that the Alamar group has, such as the Beach Club. which is going to be quite interesting ".
The Cabo Tower is located in a privileged position. The 52 luxurious apartments that enjoy majestic views, where the sea and the mountains mix, stand out within the development.  
For his part, Óscar Vergés Zermeño, a member of the commercial area, stressed that this Torre Cabo consolidates the Alamar group since it has been planning for 10 years; It is also a development that is respectfully built without altering the environment. Its design fosters a harmonious relationship with the environment by favoring low-density construction and including in its master plan the conservation of 75% of the surface as green areas.
In the town of Cruz de Huanacaxtle in the tourist corridor of Punta Mita, is the Alamar development, which is defined as different by nature, because it is born from the vision of integrating architecture and landscape.
For information, you can go to Kilometer 2.6 of the Punta Mita-La Cruz de Huanacaxtle Highway, Nayarit, or contact the group at [email protected].