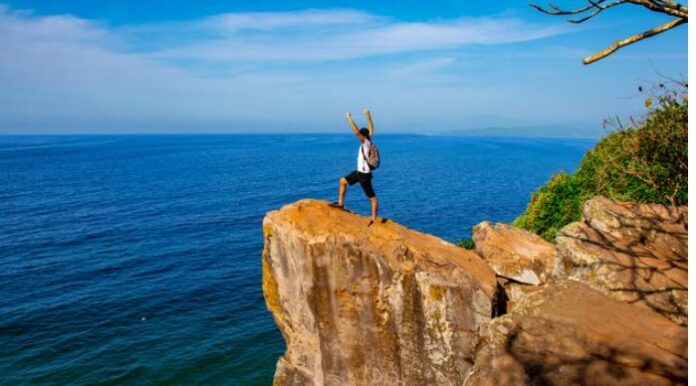 Hikers, outdoor enthusiasts and active individuals will love two of Riviera Nayarit's mountains, which offer panoramic views of the area's verdant jungles, towns and, of course, the brilliant blue ocean.
The Mirador del Toro is located in northern Riviera Nayarit near Los Ayala and offers breathtaking views of the ocean and the region's cliffs. The trail takes hikers around two beautiful beaches, and the 50-minute trek is shaded by palm trees and lush forest.
Within the forest, quiet and observant hikers can find all manners of native birds and even a coatimundi or two, an animal that resembles a cross between a lemur and a raccoon.
Before heading up to the lookout spot of Mirador del Toro, hikers will find a path leading to Playa del Toro, the beach. After taking in the breathtaking views of the cliffs and the ocean, check out the beach, which is perfect for relaxing and getting some sun.
In another part of Riviera Nayarit, Higuera Blanca (about five minutes away from Punta de Mita) is where our next mountain adventure is located: El Cerro del Mono, or Monkey Mountain.
This mountain's peak offers incredible, Insta-famous views of the region, its coastline and the islands beyond. Travelers can easily book a tour to participate in a hike or get a ride to Higuera Blanca, where they can begin.
Many of the locals hike the trail and cell service on the mountain is still good, so the chances of getting lost are pretty slim. Along the trail, you might find the local Huicholes, a native cultural community, performing rituals on the mountain, or remnants of their offerings, like colorful ribbons.
Monkey Mountain is a harder climb than Mirador del Toro, and it takes around an hour to climb and another to descend, but the views are totally worth it.
Source: rivieranayarit.com
The Nayarit Post