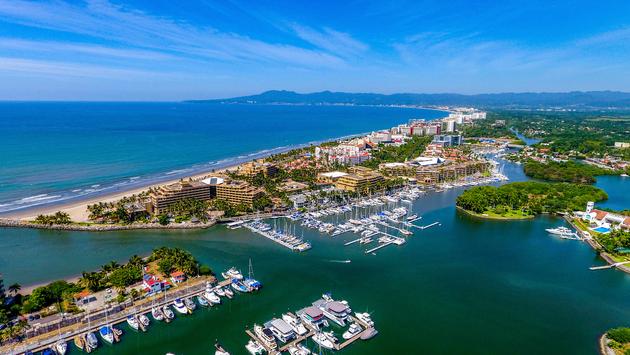 Visitors can stay in Nuevo Vallarta, a resort community in Nayarit that is just north of Puerto Vallarta. Visitors will find luxury accommodations, beautiful beaches, high-end dining and more.
Nestled between the tranquil Pacific Ocean and the Sierra de Vallejo mountains is Nuevo Vallarta Nayarit.
Just a 20-minute drive from the Puerto Vallarta airport, Nuevo Vallarta is one of the most visited and exclusive beach destinations in all of Mexico. Yet it still holds the 2019 Earth Check Silver Certification.
Nuevo Vallarta Nayarit brings together luxury and the abundance of nature to offer each visitor an enchanting escape with excellent hospitality, comfort, and entertainment.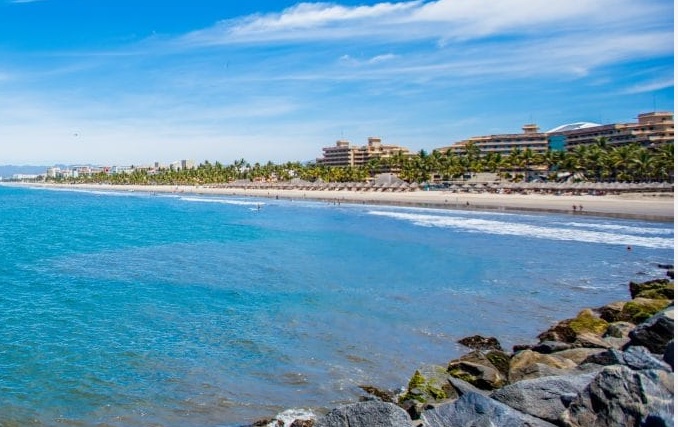 Nuevo Vallarta is one of the most visited Nayarit destinations. This vacation hot spot also boasts notable real estate developments, whether set beachside, among beautiful trees, or near exclusive golf clubs. Nuevo Vallarta Nayarit is an irresistible invitation to establish this tropical paradise as your home away from home.
The hotels and resorts of Nuevo Vallarta Nayarit are listed among the most exclusive and luxurious of beach destinations on an international scale. Some of these palace-like establishments have received the Five Diamond distinction, awarded by the American Automobile Association (AAA) to hotels that offer the finest and most luxurious of lodging, ambiance, and hospitality. Hanging gardens, endless infinity pools that visually meld into the ocean, and luxurious hotel suites are just some of the tempting delights tucked away in these resorts with elegant architecture.
Every resort hotel is complemented by the exquisite scenery of Banderas Bay and the tropical beauty of the magnificent Pacific coast.
Source: Riviera Nayarit
The Nayarit Post