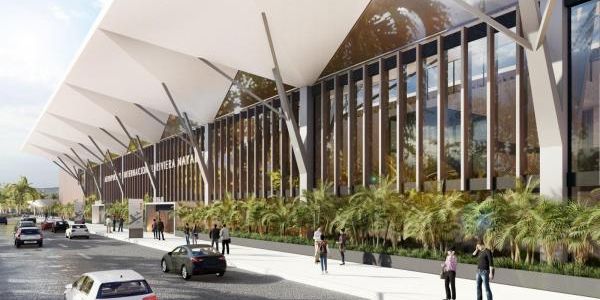 The works carried out in the terminal of the Tepic International Airport are advancing successfully, which will be inaugurated during the first quarter of next year, benefiting national and international passengers.
With the remodeling and expansion that is being carried out, the airport located in the Nayarita capital will reinforce the network of Airports and Auxiliary Services (ASA), with an investment of more than three billion pesos.
This new infrastructure project will be achieved thanks to the collaboration of the Federal Government, the Government of the State of Nayarit, and Mota-Engil Mexico.
It is worth mentioning that the new terminal will have a new and modern terminal building, the runway will be expanded to receive international flights, and it will also have new access routes for passengers.
Currently, the new final waiting room and the baggage claim area are already in operation, but without a doubt, passengers will soon be able to enjoy these new and modern facilities.
Let us remember that the construction work of a new highway that will connect the Tepic airport with Punta Mita, with a journey of one and a half hours, is also underway, thus strengthening the tourism sector in the Riviera Nayarit.
 Source: El Sol de Nayarit