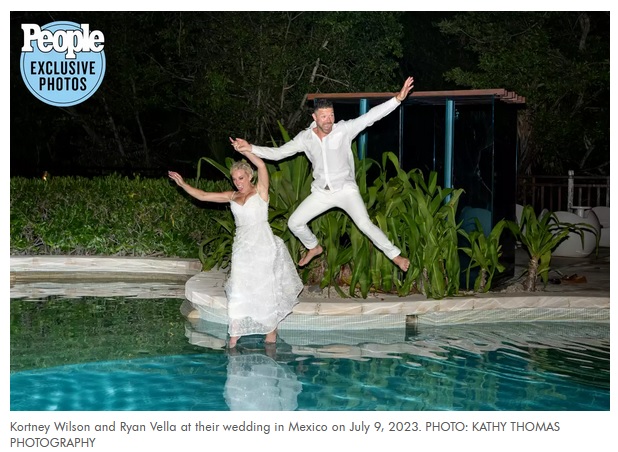 (People).- Kortney Wilson is a Canadian actress, country singer, real estate professional, designer, and television presenter best known for co-hosting home renovation shows with her ex-husband Dave Wilson for HGTV Canada. She was born in Windsor, Ontario, and she began her musical career as Kortney Kayle, releasing two singles in 2001. She also acted on the soap opera One Life to Live.
Later, she formed a duo with Dave called The Wilsons, which released an album in 2010. After losing their record deal, they turned to buying, renovating, and selling homes in Nashville, which led to them starring in the television series Masters of Flip.
In 2020, they launched a new series called Making It Home With Kortney And Dave, where they help homeowners make strategic moves with their money using their experience in the real estate business.
Kortney and Dave announced their separation after 18 years of marriage in December 2019.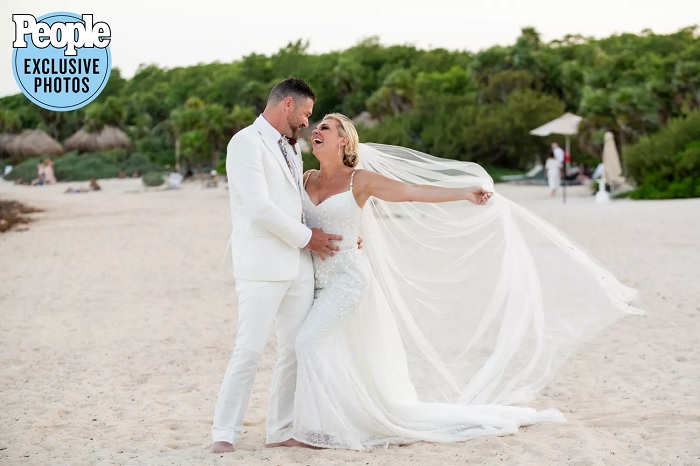 But on Sunday, July 9th, the HGTV Canada star, 44, tied the knot with her entrepreneur husband in a ceremony in Mexico, surrounded by 140 of their closest friends and family. The newlyweds exclusively tell PEOPLE that their big day was all about "creating a vibe" that is unforgettable.
"We wanted people to have the sort of experience that they couldn't really explain or put their finger on," Wilson explains. "Beyond just a great time, we wanted them to leave remembering the feeling they had."
The pair first met in 2020 on a dating app after Wilson's split from her Masters of Flip co-host Dave Wilson. Hesitant to dip her toes back into the dating world, she signed up using a friend's name instead of her own and had no expectations. But right away Vella's profile caught her eye.
Click here to read the complete original article in People
Source: People
---