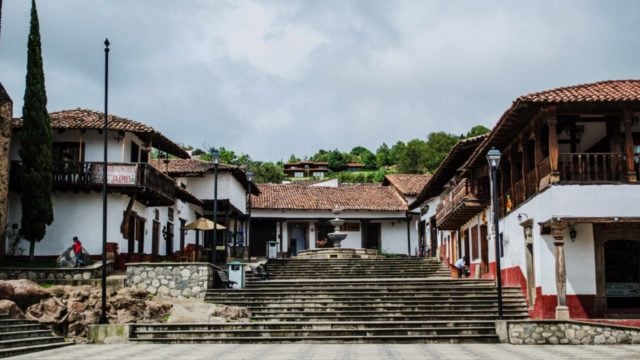 Some 123 localities applied to join the list of Magical Towns; however, only 45 met the requirements.
The authorities of the Ministry of Tourism announced this Monday the appointment of 45 locations as part of the list of Magical Towns.
Thus, the number of places in Mexico with the name of Pueblo Mágico went from 132 to 177.
In a conference with the media, the Secretary of Tourism, Miguel Torruco Marqués, explained that after the Call for the Appointment of Magical Towns 2023, 123 applications were received from 27 states, of which 87 had a complete file, but only 45 complied with the requirements, that is, 37% of the total.
The call was in force from May 8 to June 2 and the locations that participated were subjected to a review, until it was determined that 45 candidacies fully complied with the established requirements.
"New Magical Towns are incorporated into our vast tourist offer, expanding and diversifying it. With their natural, cultural and gastronomic wealth, from today they will be important travel motivators, which will attract greater tourist flows and, consequently, increase the economic flow, investment and employment, for the benefit of our local populations", explained Torruco Marqués.
The Magic Towns program was born almost 22 years ago, at the initiative of the then Secretary of Tourism, Leticia Navarro, with the purpose of expanding the range of tourist alternatives, in addition to showing the historical-cultural attributes of some sites.
As stated by the Secretary of Tourism this Monday, in the management of Leticia Navarro (2000-2003), the first 11 Magical Towns were named; with Rodolfo Elizondo (2003-2010) another 21 joined; with Gloria Guevara (2010-2012) there were 49; with Claudia Ruiz Massieu (2012-2015), 2 more; and with Enrique de la Madrid (2015-2018), 40 more towns received this denomination, totaling 123 Magical Towns.
The new Magic Towns are:
Aguascalientes, Hidalgo Pavilion
Baja California Sur, Santa Rosalia
Campeche, Candlemas
Chiapas, Copainalá and Ocozocoautla de Espinosa
Chihuahua, Guachochi and Hidalgo del Parral
Coahuila, General Cepeda
State of Mexico, Jilotepec and Otumba
Guerrero, Ixcateopan de Cuauhtémoc, Zihuatanejo
Hidalgo, Acaxochitlan and Metztitlan
Jalisco, Cocula, Sayula and Temacapulin
Michoacan, Cotija
Morelos, Tlaltizapan de Zapata and Xochitepec
Nayarit, Ahuacatlan, Amatlan de Canas and Ixtlan del Rio, San Blas and Puerto Balleto (Marías Islands)
Nuevo Leon, General Teran and General Saragossa
Puebla, Huejotzingo and Teziutlan
Queretaro, Pinal de Amoles
Quintana Roo, Cozumel
San Luis Potosi, Ciudad del Maiz y Tierra Nueva
Sinaloa, San Ignacio
Sonora, San Carlos, and Ures
Tabasco, Frontera, and Teapa
Tlaxcala, Ixtenco
Veracruz, Cordova and Naolinco of Victoria
Yucatan, Espita, Motul and Tekax
Zacatecas, Villa Nueva
Source: Forbes