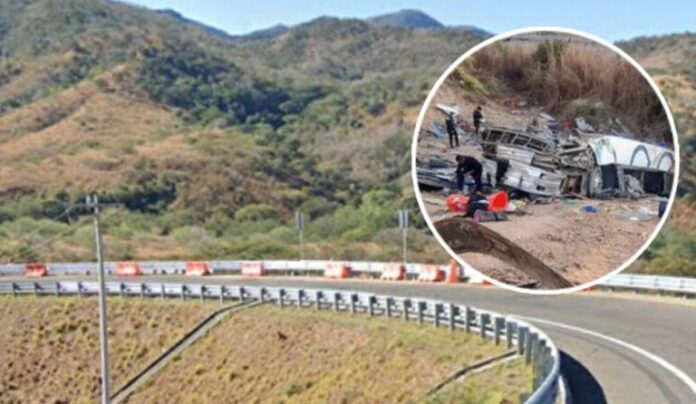 There are already 16 fatalities in a accident that occurred on December 30, when a passenger bus overturned at kilometer 41 of the branch to Compostela on the Vía Corta highway, it is the first stage already open from Jala.
According to reports, the bus had an apparent mechanical failure in the brakes, but it was also speeding. However, this was not something to be expected, since it is a very tight curve that starts from a straight stretch of road, before joining the 4-lane highway.
This branch is the current continuation of the route to Riviera Nayarit and Puerto Vallarta, since the section of the second stage Compostela – Las Varas is completely closed.
Other accidents have happened before on this part of the highway, which goes from 4 lanes to only 2 lanes in a very short stretch of curve. But it is dangerous in both ways, since the angle to turn onto the main 4-lane road is also very tight. This situation, has been criticized in social networks, contributed to the accident, although it is not clear how the Highway Administration can intervene to help or carry out any repair of the damage caused.
The truth is that in this tragic event, 11 people died instantly and another 5 in the hospital. 3 of them were children, including one under 2 years of age. 7 of the deceased were women. And 10 of the fatalities belonged to the same family who were visiting the Riviera Nayarit every year.
Almost 50 people were making the return trip to León, Guanajuato, after spending their vacations in Rincón de Guayabitos. The truck lost control as it couldn't stop, and the crude images speak for themselves, showing a bus split in half and without the roof. The tragedy has shaken the country, but especially questioned the safety of traveling in two lanes to and from one of the most important tourist destinations in Mexico.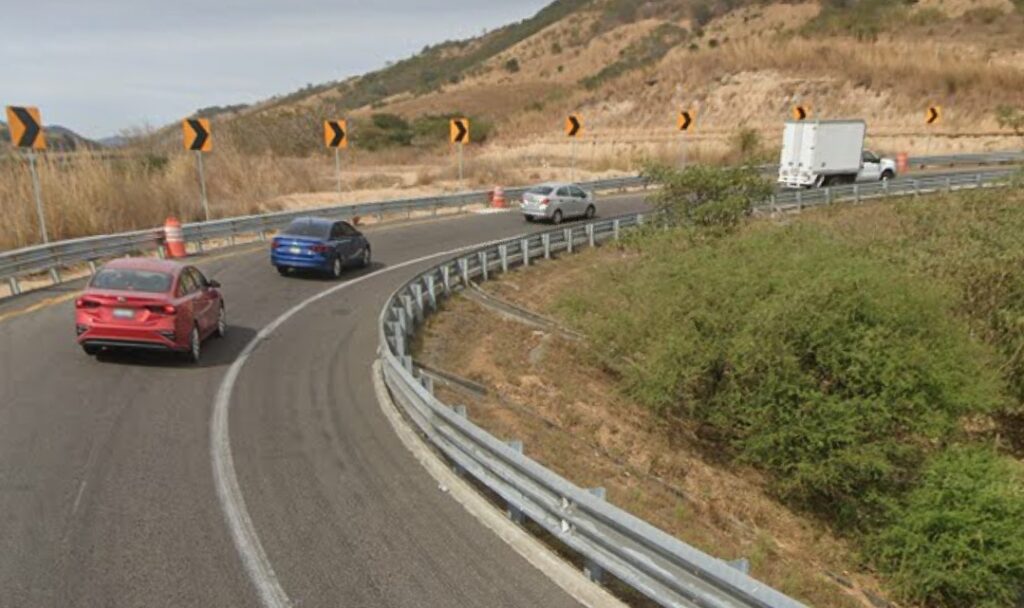 Source: Vallarta en Linea