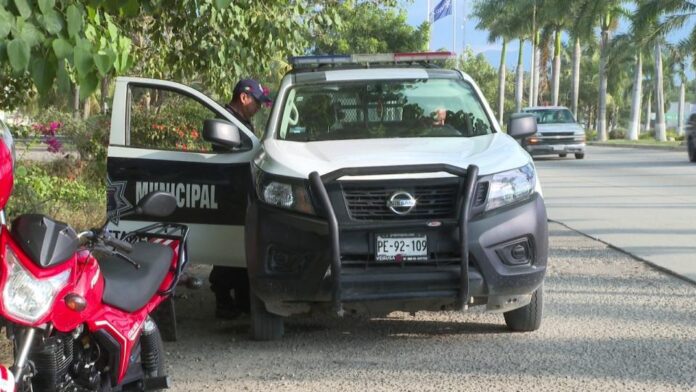 The public security problem in Bahía de Banderas about its equipment and benefits that the guardians of order have for the safety of them and their families comes to the fore in the face of the recent events that occurred on April 6, where two elements died in a failed robbery attempt. 
The councilor Juana Haide Saldaña Varela, in the second session of the council last April, once again presented the issue of the situation of the elements not only of the municipal police but also of municipal traffic whose working conditions are not favorable.
She said that this issue has been dealt with and that he has reviewed the status of the units in which they patrol the streets: there are barely eleven of the sixty that he claimed were traveling on surveillance tasks in the municipality, which is not enough to monitor the 34 towns and subdivisions.  
The issue of the lack of equipment for police corporations has been a constant, and was complicated by the disappearance of the Fortaseg Security Strengthening Fund, which left municipalities and their corporations without those resources and equipment
She said that of the police who work in the municipality, some of them are already on the verge of retirement with more than 25 years of service, and there are no new elements because they do not have an academy that is not certified, and for a long time they have not been renovating or training those in charge of public safety.
She said that Bahía de Banderas requires at least 500 police officers and currently, they only have 242 elements and eleven patrols circulating, and for that reason, in a council session he asked the municipal president about how they were going to do with this agency that has less budget that the press office of the city council.
Source: tribunadelabahia.com.mx