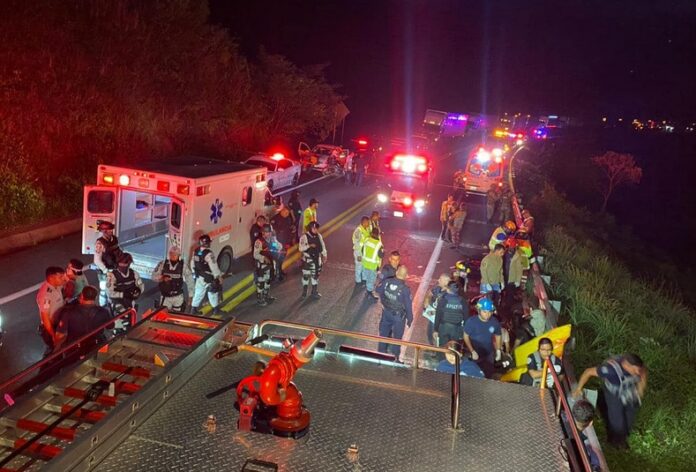 At least 17 people died after a passenger bus overturned and fell into a ravine in the Libramiento Norte de Tepic, near the town of Barranca Blanca.
The driver would have lost control for reasons still unknown and the unit ended up in a 50-meter-deep ravine, where the emergency services showed up.
22 people were injured, including the driver, who was immediately taken to the hospital.
🔴Suman 17 personas muertas y 22 heridas hasta el momento,tras la volcadura de un autobús que cayó esta madrugada a un barranco al circular sobre el Libramiento Norte de Tepic, Nayarit. El vehículo tenía como destino la ciudad de Tijuana.
📹@parabolicaredpic.twitter.com/JLw21EyoN7

— LupitaJuarez (@LupitaJuarezH) August 3, 2023
Those hospitalized are from India and Mauritania, who will be granted a Visitor Card for Humanitarian Reasons; two more young people, of American and Mexican nationality, are also being cared for at the hospital.
Source: SDP