The Islas Marías ("Mary Islands") are an archipelago of four islands that belong to Mexico. They are located in the Pacific Ocean, some 100 km (62 miles) off the coast of Nayarit.
Starting in April, tourists will be able to visit Las Islas Marías (Marías Islands) off the coast of Riviera Nayarit. One of the most paradisiacal and biodiverse places in Mexico, the four-island archipelago went from hosting one of the most feared and isolated prisons in Mexico to an environmental tourist destination.
From 1905 to 2019, María Madre, the largest island, served as a prison, but thanks to a presidential decree announced on March 8th, 2019, the cultural and environmental transformation of this space began.
The Comprehensive Project Islas Marías is made up of three elements: the protection and conservation of this archipelago to keep it as a Protected Natural Area; the installation of the Environmental and Cultural Education Center "Muros de Agua – José Revueltas" (named for a famous political prisoner and his book, "Walls of Water"); and the opening of Isla María Madre to visitors for sightseeing.
Las Islas Marías were declared a Natural Protected Area in 2000, a World Heritage Site by UNESCO in 2005 and a Biosphere Reserve by UNESCO in 2010. Its most recent honor came on August 26, 2021, when the Mexican government declared the Marías Biosphere Reserve a fully protected marine area dedicated to biodiversity and conservation.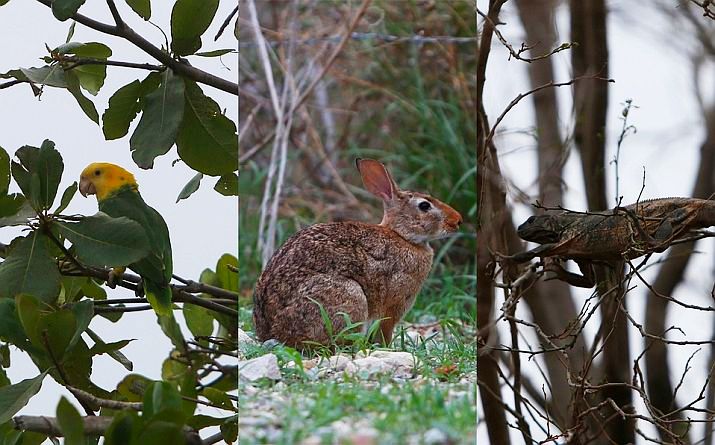 The Marías Islands are home to a diverse array of flora and fauna, including the Marías Raccoon (Procyon insularis) and the endemic Marías Cottontail Rabbit (Sylvilagus graysoni). The landscape is composed of grasslands, scrub, deciduous and sub-deciduous tropical forest.
Since the prison closure, researchers have found 21 species of sharks, 10 different rays, three species of sea turtles, and healthy coral reefs. Whale sharks visit the waters of the Marías, and other species such as sardines, tuna, and red snapper, are thriving. The reserve is also an important nesting and feeding site for large colonies of sea birds.
The Ministry of Tourism has designed a set of activities and experiences that will allow visitors to enjoy and learn about the history of María Madre Island while ensuring the proper conservation of its flora and fauna.
López Obrador, president of Mexico, clarified that transportation to the islands will be from Puerto Vallarta, Jalisco; San Blas, Nayarit and Mazatlán, Sinaloa.
The boat trip will take between 4 and 6 hours depending on departure point and type of tour boat. Tour boats will be required to anchor southeast of Puerto Balleto, and guests will be taken ashore by tenders.
Source: BN