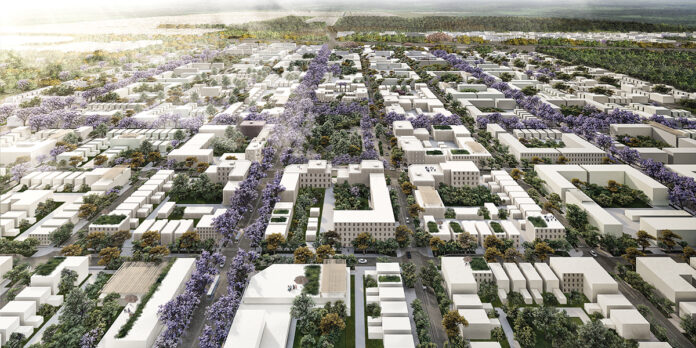 Four entities show an increase in housing demand from January 2020 to September 2021, in at least one main city. 
Security does have an impact on the demand for housing since Yucatán, Campeche or Nayarit show growth in the matter since they are considered three of the 'safest states' in Mexico. 
Last May, the Institute for the Economy and Peace shared that Yucatán is, for the fifth consecutive year, the most peaceful state, followed by Tlaxcala, Chiapas, Campeche, and Nayarit.  
The report 'Mexico Peace Index 2021 (IPM)' is based mainly on data published by the Executive Secretariat of the National Public Security System (SESNSP).
Mercado Libre carried out a real estate analysis to see if there is any impact on the flow of housing demand, asking itself: the more peace there is in a state, the more people will move to it?
It determined that four states do show an increase in housing demand from January 2020 to September 2021, in at least one major city.
For example, the index positioned Baja California as the least peaceful in the country, however, the Mercado Libre report showed that four of its cities increased the demand for real estate.
Made up of "Playas de Rosarito, which grew 170%; Tijuana, 178%; Mexicali, 221%, and Ensenada, 166 ", shared the Marketplace.
Increase in demand for housing:
Yucatan. Temozón and Telchac Puerto are the areas where there has been the most growth, with 139% and 317%, respectively, from January 2020 to September 2021, while in Mérida demand increased by 5% in the same period.  
Tlaxcala. The capital showed an increase in demand of 15%. On the other hand, in Apizaco, located in the center of the entity, the demand for housing decreased by 13% in September 2021, compared to January 2020.
Chiapas. The two most important cities, Tuxtla Gutiérrez and San Cristóbal de las Casas, increased demand in recent months, the first by 66% and the second by 116%, within the range of the aforementioned months.
Campeche. Although the city of the same name has a decrease in demand by 20%, the municipality of Carmen shows an increase of 79% in demand.
-Nayarit. The demand for housing shows an increase in the city of Tepic of 20%, but Bahía de Banderas surpasses the capital with 80%, according to the results of Mercado Libre.
Source: realestatemarket.com.mx