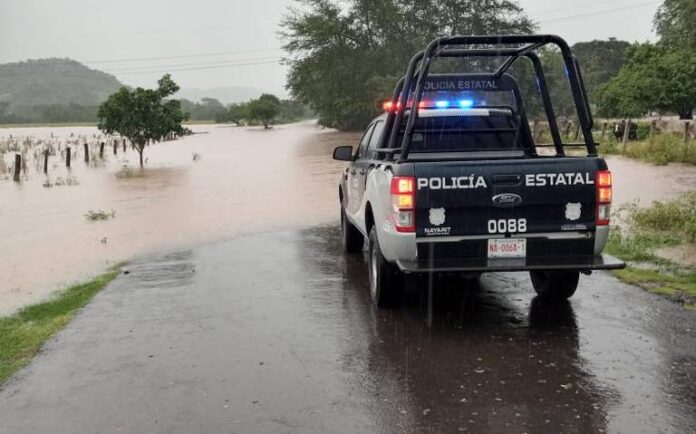 The remnants of the passage of Hurricane "Nora" through Nayarit caused an increase in the levels of the rivers in the north, as well as in the south of the state. This was announced by the Secretariat of Security and Civil Citizen Protection (SSPC) after receiving data provided by the National Water Commission (Conagua).
According to the report of the aforementioned agencies, it was announced that the San Pedro River has overflowed causing flooding in the cultivation areas, and has left without access to the town of Resbalón, on the Filo in Tecuala and without access through Tuxpan – Peñas. The levels are going down without representing risks for the population since the rivers do not reach the limits of 1000 M3.
While residents of the community of La Bayona and El Tigre, in the municipality of Acaponeta, indicate an increase in the Las Cañas river.
In Rosamorada, the "El Bejuco" stream is flooding the streets, obstructing access to the towns of Cofradía Santa Fe, Mojocuatla and Agua Aceda.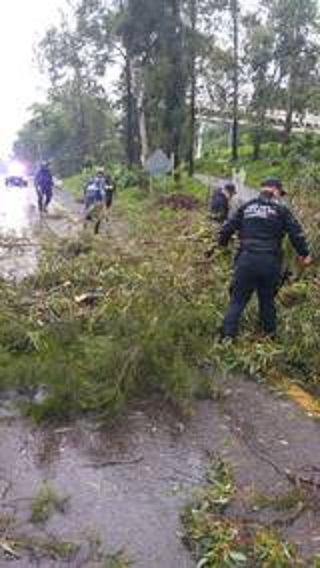 The San Pedro river, shows stable levels, without posing a risk to the population, without reaching the limits of 800 M3 / Sec. established.
Rio Santiago has not exceeded its levels, it is on the rise, but within normal parameters without posing risks to the population. Without exceeding the established 1000 M3 / sec, it goes at 823,410.
The Ameca River continues within its levels, however, the Mascota River, Jalisco is currently overflowing, so the Ameca River stations are in constant surveillance.
It is worth mentioning that the rivers capture rain from the mountain areas of the neighboring states of Durango, Zacatecas, Sinaloa, and Jalisco. The security and civil protection authorities maintain permanent monitoring.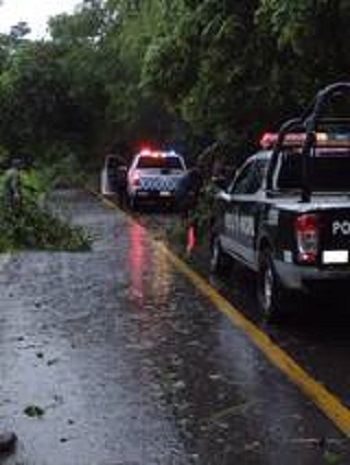 Strong winds also caused trees to fall on the Tepic-Puerto Vallarta highway on Saturday night, as well as in Compostela, Bahía de Banderas, Tepic, San Blas and Del Nayar, for which different corporations are working on clearing the roads.
Source: OEM