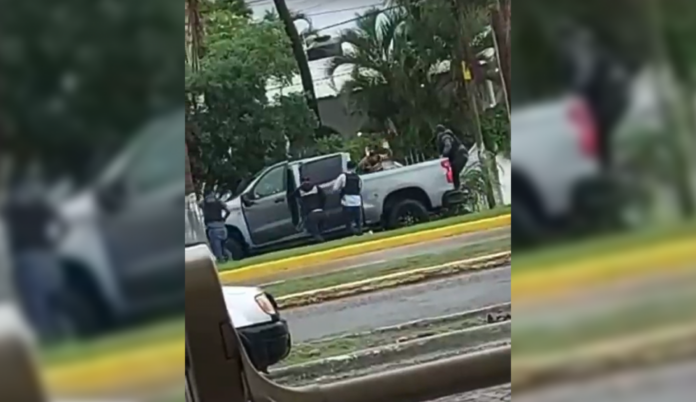 On Tuesday afternoon, the moment in which some subjects with long weapons deprived a man of his freedom in Bucerías was captured on video. In the images, you can see a gray truck from which some armed individuals emerge who kidnapped a man in the middle of the avenue into the body of the vehicle.
The events occurred in the afternoon, in front of a bakery in the town of Bucerías, the identity of the person deprived of his liberty is unknown, however, there are rumors that this subject is originally from Guayabitos.
After the event, some parts of the municipality of Bahía de Banderas are besieged by elements of the National Guard and Military.
Source: tribunadelabahia.com.mx