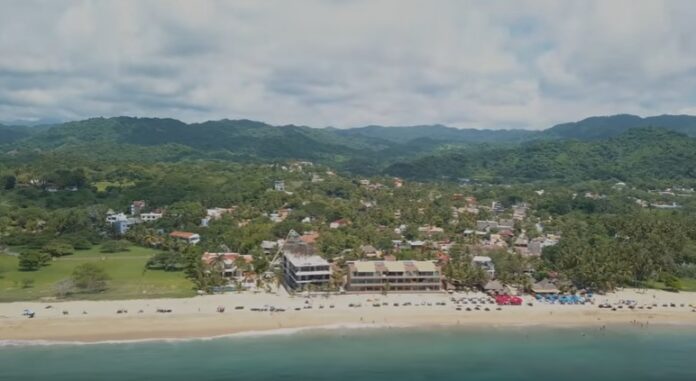 Gringos React to the Riviera Nayarit! Welcome to San Pancho, Nayarit also known more formally as San Fransciso, Nayarit. San Pancho is a quite little beach town about an hour north of Puerto Vallarta, Mexico. If you are looking to get away from the crowds, do a little surfing, or just see something off the beaten path, San Pancho is the place to go!
How to get there: You can take an Uber, cab, or bus to San Pancho. If you take Uber or cab just know that neither are very available in the town of San Pancho to get back to Puerto Vallarta. Your best option is to take the Pacifico Bus line from the Puerto Vallarta bus terminal to San Pancho.
Each one-way ticket costs 50 pesos. For your return trip back to Puerto Vallarta you just need to stand out by the highway next to a large fruit and smoothie stand/restaurant. Busses come by every 10-20 minutes.
Where did we eat? Hotel Cielo Rojo. I believe the official name of the restaurant is Bistro Organico- but if you just find the Hotel the restaurant is in the back. It's delicious! Become a Patron https://www.patreon.com/KineticKennons http://www.AlwaysConTodo.com
Become a Member: https://www.youtube.com/channel/UCdoI… [email protected] for media inquiries, press mentions, product reviews, tour reviews, or just to say hey! #Mexico #VisitMexico #TravelMexico #KineticKennons #MovetoMexico
Source: YouTube