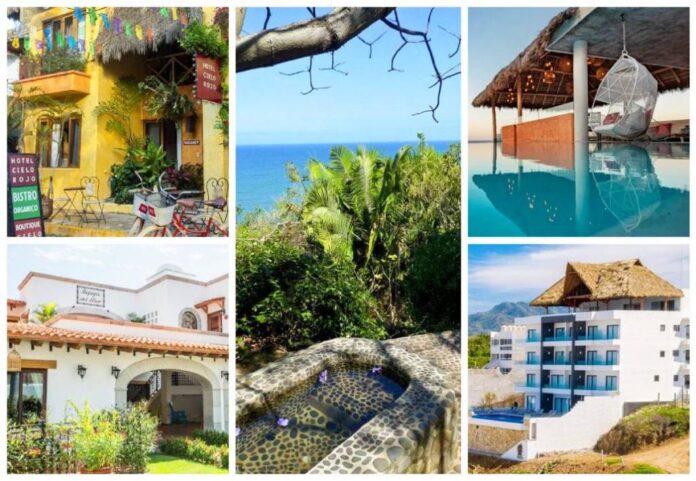 The director of the Riviera Nayarit Convention and Visitors Bureau, Marc Murphy, reported that boutique hotels are growing a lot and with the whole issue of the pandemic, people who want to escape come to stay at these establishments.
In addition, in the Riviera Nayarit there are more than a dozen boutique properties that highlight the eclectic charm and authentic appeal of the region, including the newly opened Hotel Sayulinda, located in the hippie-chic town of Sayulita, and the Xiobella Luxury Boutique Hotel, in the iconic Punta de Mita.
He reiterated that they are growing a lot in the north such as Sayulita, San Pancho, being a boutique product but focused on something, such as ecotourism, adventure, among other concepts, so it will be a very fashionable trend once we leave the Post Covid.
He indicated that these products are part of the range of hotels such as boutiques that are promoted in the Visitors and Conventions Office, as well as the rental of villas that are also very fashionable.
Among some boutique hotels in the Riviera Nayarit are: Hotel Sayulinda, opened in early 2021, is a charming 51-room hotel located in the heart of Sayulita.
In November 2020, the Xiobella was inaugurated, it is an all-inclusive and adults-only boutique property located in the luxurious area of ​​Punta de Mita. The farm has a panoramic view of the Bay of Banderas, the beautiful blue waters, and the white sand of Careyeros beach.
Mar al Cielo, a private oceanfront paradise within 4.45 hectares of paradisiacal jungle, on Lo de Marcos beach.
Built-in harmony with nature, the hotel accommodations have 1 bed, a semi-covered bathroom, a fully equipped kitchen with a grill, and a private terrace.
Source: tribunadelabahia.com.mx