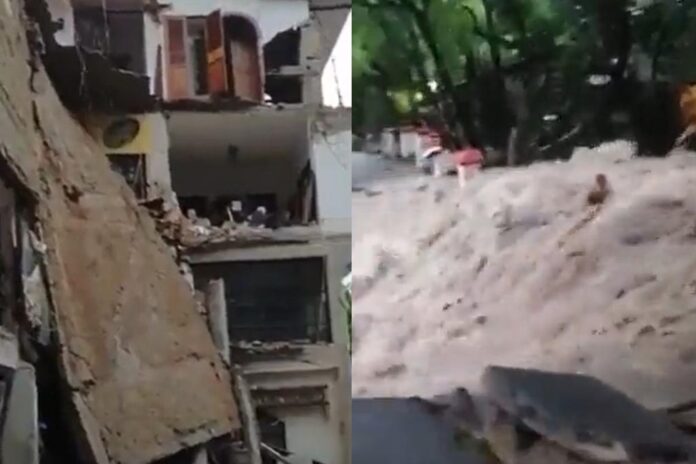 This afternoon, staff from the group Uso Vallarta and USAR from the State Unit for Civil Protection and Firefighters managed to find the body of the missing minor after the collapse of a building in the Centro neighborhood.
It was announced about the events that personnel from the Uso Groups arrived at six in the morning and after they secured the area they proceeded to start removing the debris.
This work lasted several hours and minutes before two in the afternoon they managed to find the body that was buried in the rubble.
At this time, personnel from the Public Prosecutor's Office and SEMEFO are on site carrying out the lifting of the body.
His relatives have been in the place since last night and have been watching the work, unfortunately, they gave the bad news that they had found the minor but already dead.
Remind them that it was around two in the morning when the ravages of the Cuale River made a dent in the foundations of this building, which collapsed.
The Government of Jalisco also said that actions continue to locate the woman who was dragged in her vehicle by the overflow of the Cuale River and the assessment of damage in the affected municipalities is still continuing.
Source: tribunadelabahia.com.mx