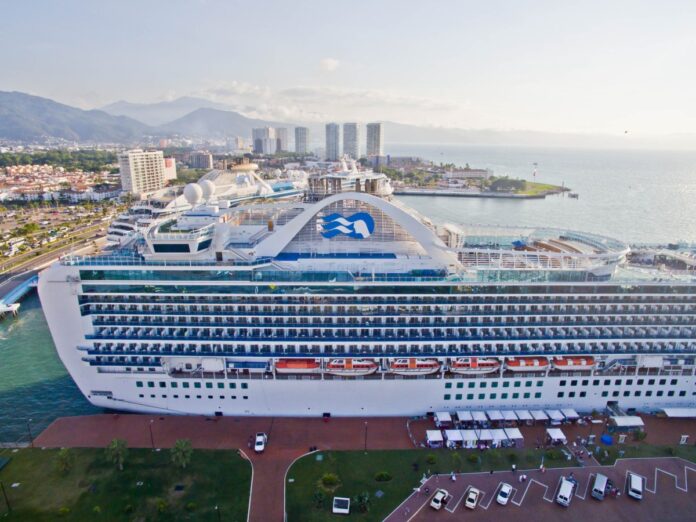 Following the cancellation in 2020 of tourist cruises due to the COVID-19 pandemic, the Jalisco Tourism Secretariat (Secturjal) reports that the gradual reactivation of cruises in Puerto Vallarta is scheduled to begin in August 2021, a fact that will benefit the economic and tourist reactivation of this destination.
With strict adherence to health protocols, negative coronavirus tests, sanitation and other processes that guarantee the health safety of passengers and crew, international cruises have begun their gradual reactivation, and in the case of Puerto Vallarta, the first cruise is expected It arrives in August, the date on which the Carnival line will resume its voyages through the Pacific and the Mexican Caribbean.
"There is good news for the tourism sector in the coming months with the gradual and responsible reactivation of cruises, a segment that due to the health emergency was canceled for a year, and which will undoubtedly be a trigger for economic recovery, thanks to the influx and spill that they generate," COMMENTED the head of the agency, Germán Ernesto Kotsiras Ralis Cumplido. 
According to the Integral Port Administration (API), in 2018 137 cruise ships arrived in Puerto Vallarta with 360,812 cruise passengers, which left an estimated economic spill of around 651 million pesos, and in 2019, it increased to 181 cruise ships, which transported 482 thousand 335 passengers. It is estimated that the economic spill was close to 870 million pesos.
Due to the COVID-19 pandemic, in 2020 the cruises were canceled, so at the end of that year only 73 cruise ships arrived, with 151,359 passengers, the highest amount that had been received in the first trimester. It is estimated that the economic benefit was around 272 million pesos. 
It is important to note that during the health emergency, the Government of Jalisco, in coordination with the three levels of government, provided support to repatriate cruise passengers and crew members through humanitarian bridges in Puerto Vallarta.
Source: tribunadelabahia.com.mx, eleconomista.com.mx